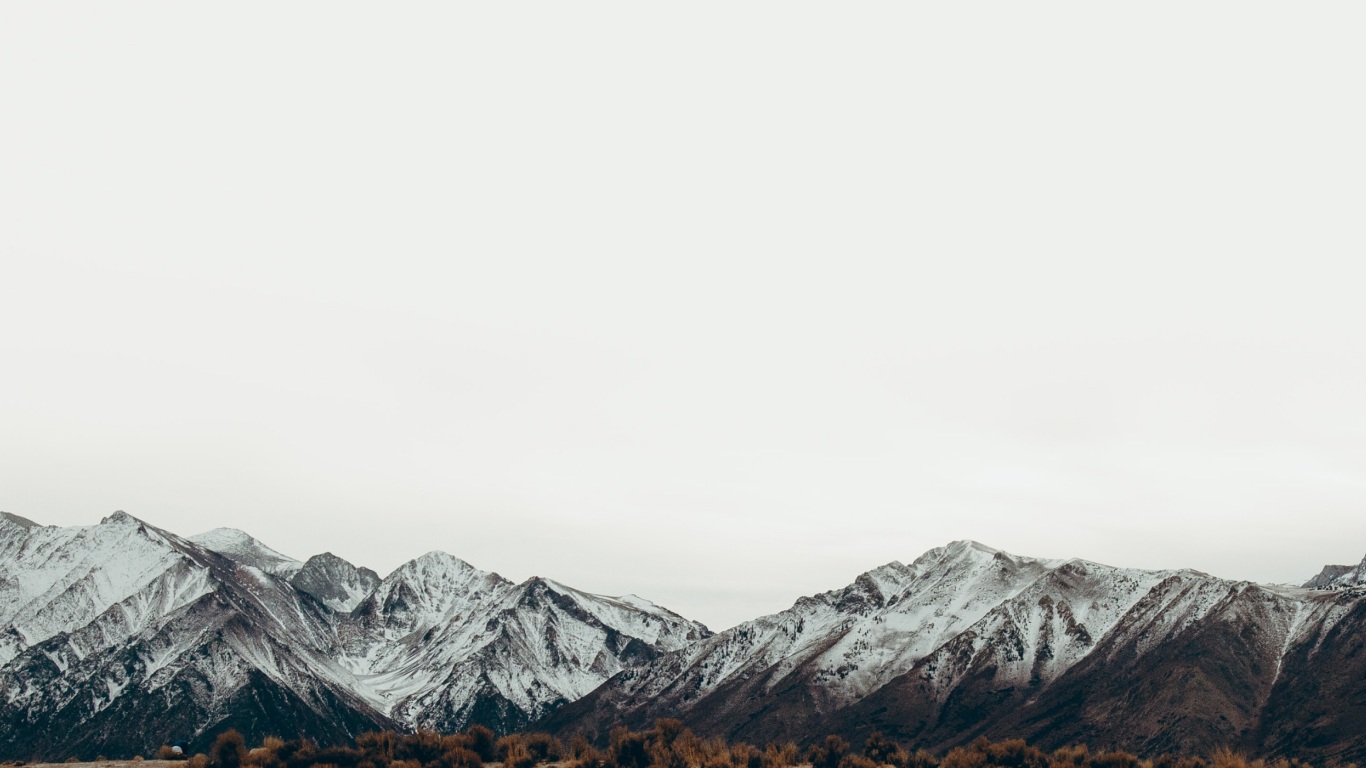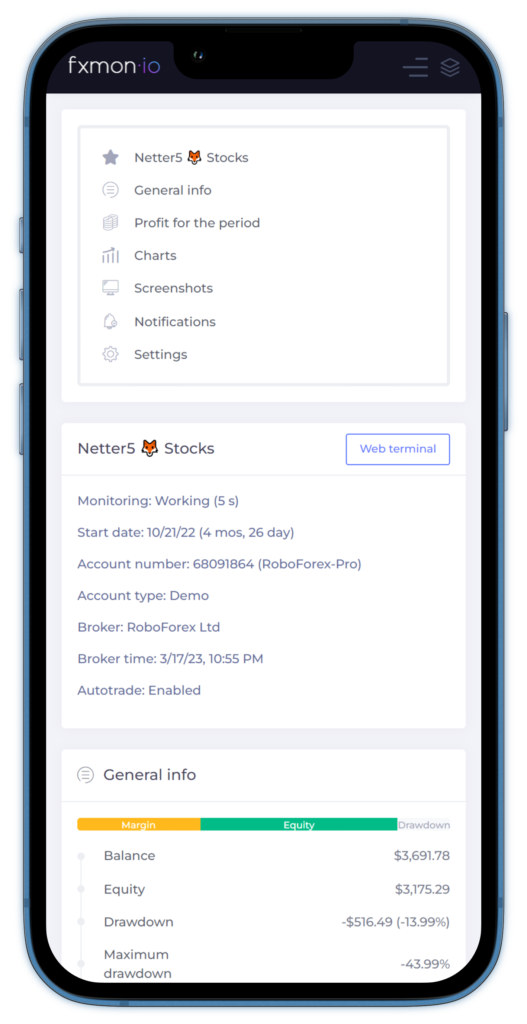 Online monitoring of forex accounts
The application helps you track real-time performance from your Metatrader forex terminals 24 hours a day, 7 days a week. List of main features:
Current state of your accounts
Profitability on each account and on all together
Metrics on positions, screenshots from your terminal
Periodical reports
Track different magic numbers on one account
Sharing an account with a user or on the internet
Fine-tuning of notifications for any parameters
Access to statistics via Telegram, Android and iPhone applications
If you trade with Expert Advisors and robots,
then this app is for you
It's no secret that trading advisors are just algorithms and they tend to make mistakes and make wrong deals.
Thus it is possible to suddenly and quickly gain volumes and high drawdowns,
which will lead to stopping and wiping out the account
Therefore, especially with robots, you need to constantly monitor the account and key parameters and respond in time
And if the robot is constantly trading in the positive, then it's just nice to see the percentage of deposit growth every day
All functions at your fingertips in one app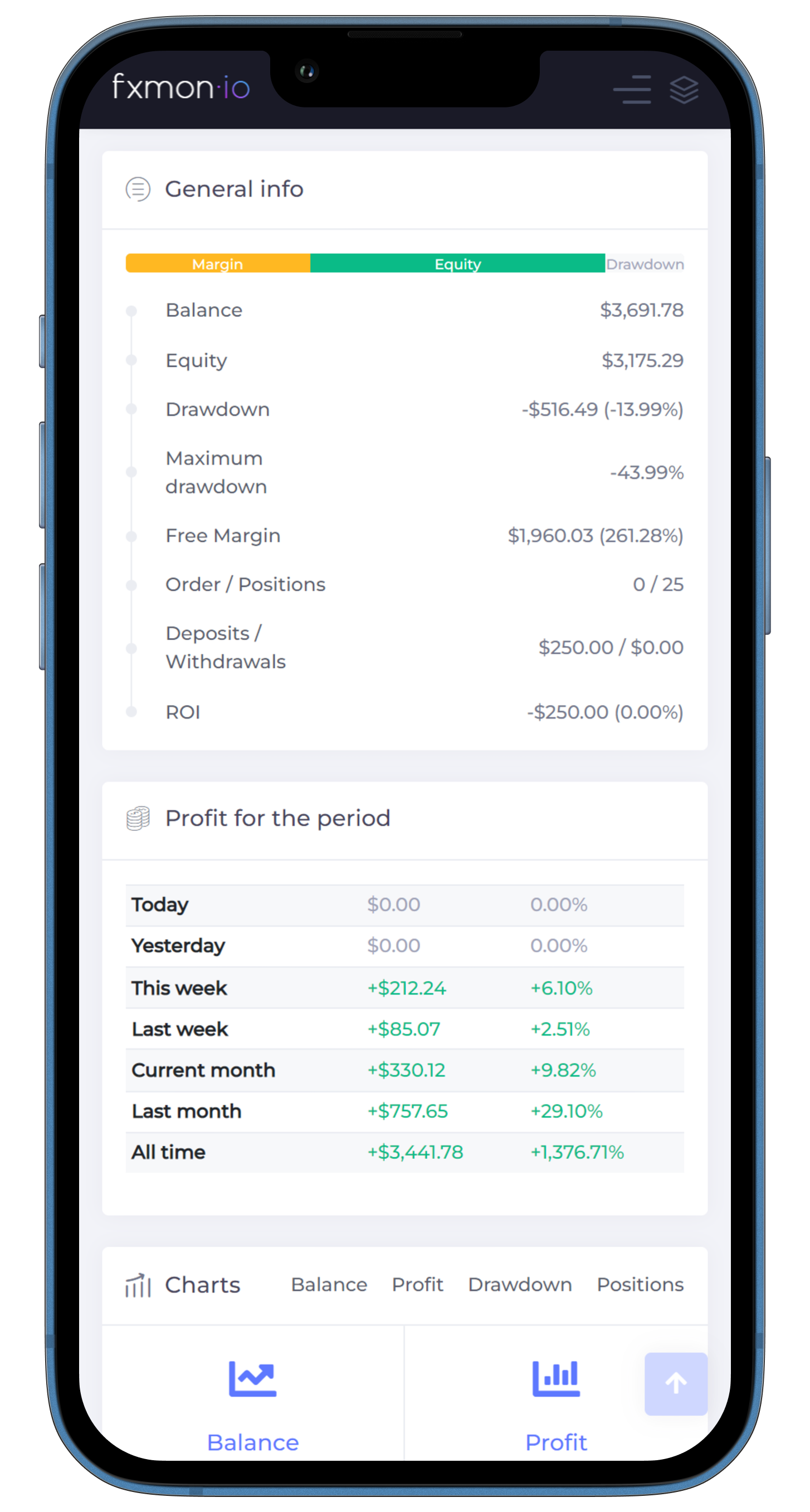 How it works
Once connected, the Expert Advisor sends data on your account to the server every 30 seconds. You track all the necessary parameters: balance, equity, drawdown, margin, daily/weekly/monthly income
By setting up notifications according to your taste you will receive an instant message as soon as the corresponding event occurs
In an emergency, you can take control of the robot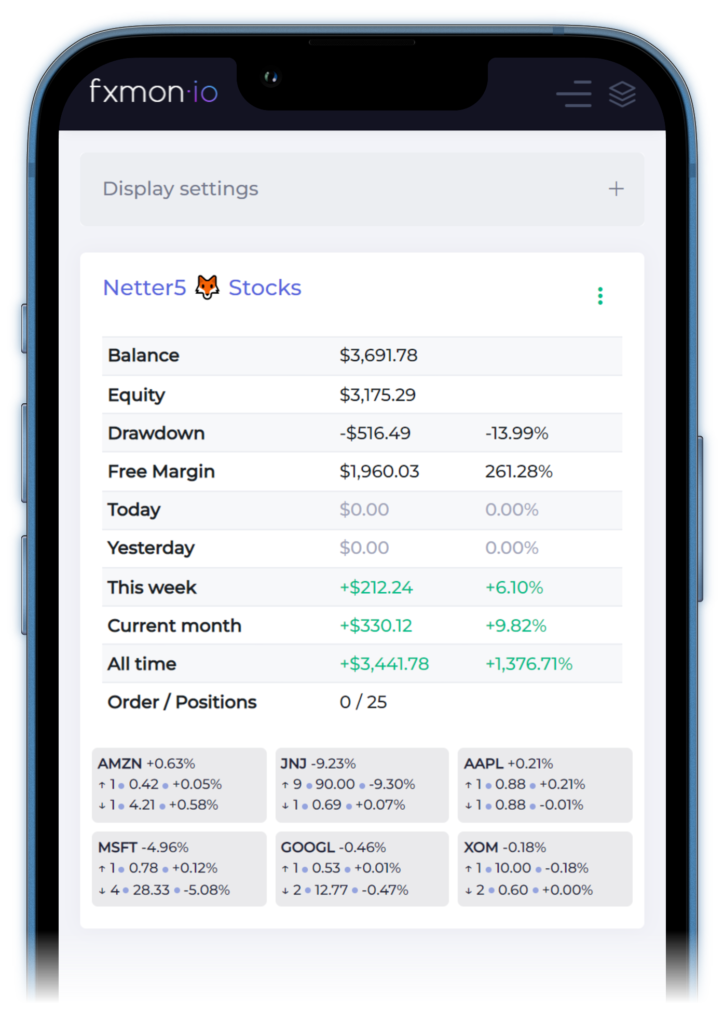 Real impressions of the service
Good bot in which there is all the necessary information on the account
It is objectively better, with grape bot a lot of fuss, this is convenient to install, good functionality. Of the minuses is the addition of notifications, I would like to be able to do that with the buttons)
This bot is just great! I have been using it almost since the moment of registration on the exchange, I am very satisfied 👍🏼 Rated ⭐⭐⭐⭐⭐
Very convenient monitoring of my accounts. Simple and clear menu
Bot is super! All the necessary statistics are sent instantly and accurately!!! Highly recommended!!!
I love watching my account deposits grow. I recommend it!
Best monitoring service I have ever used! The information is always correct and without delay. A lot of useful features. Thanks to this bot all the information from the terminal can be obtained quickly and in a convenient form. Thanks to the developer!
A great tool to monitor the main indicators of forex trading! It has all the necessary settings for this. Nothing unnecessary!
Monitoring is functional, there is no need to constantly look into the terminal
Very handy bot! Shows up to a screenshot of each pair. When you're on the road and need to look right on your phone to understand what's going on – it's an indispensable thing!
A very handy bot. In real time displays information about the status of accounts. I recommend to everyone!
What it looks like
The functionality of the service is being developed faster than we have time to post fresh screenshots
It's better to try once than to see 100 times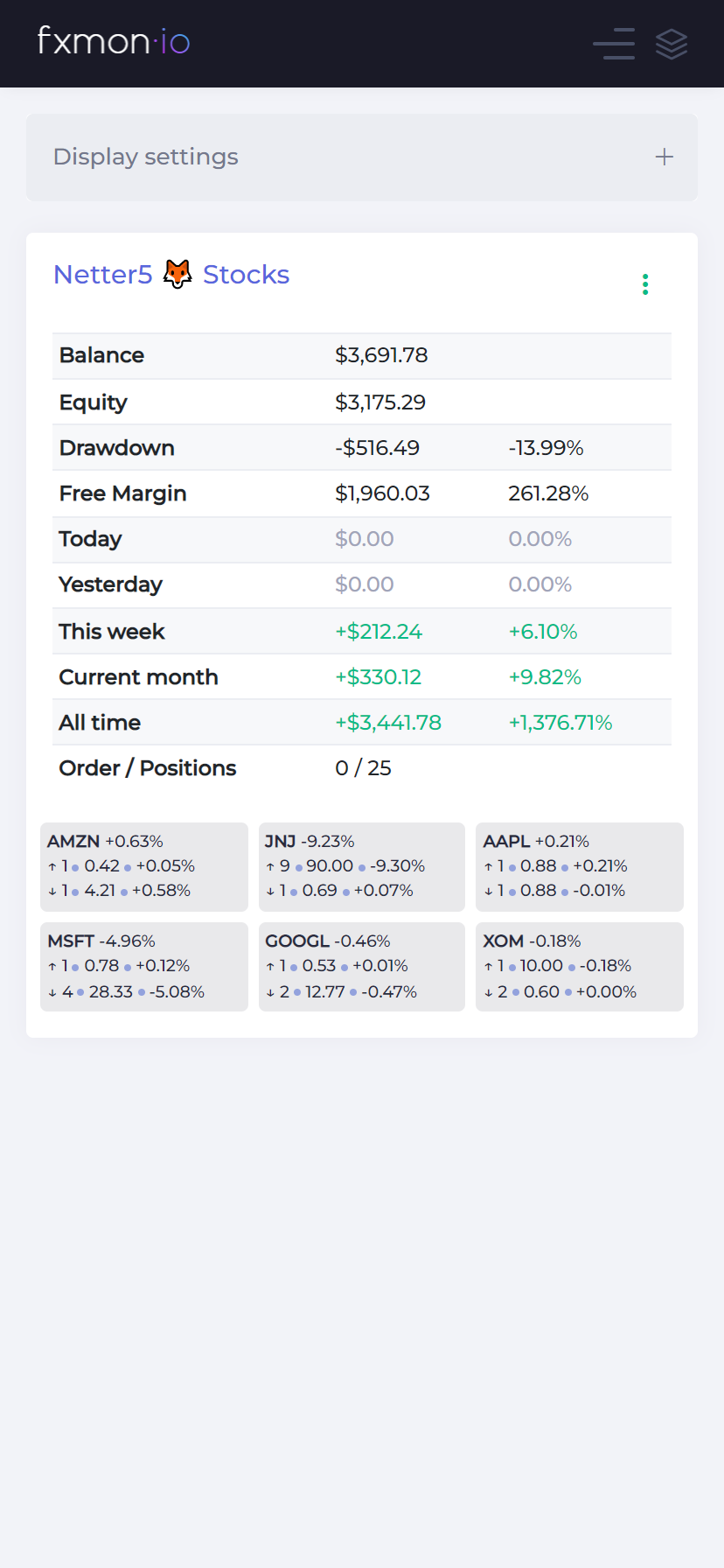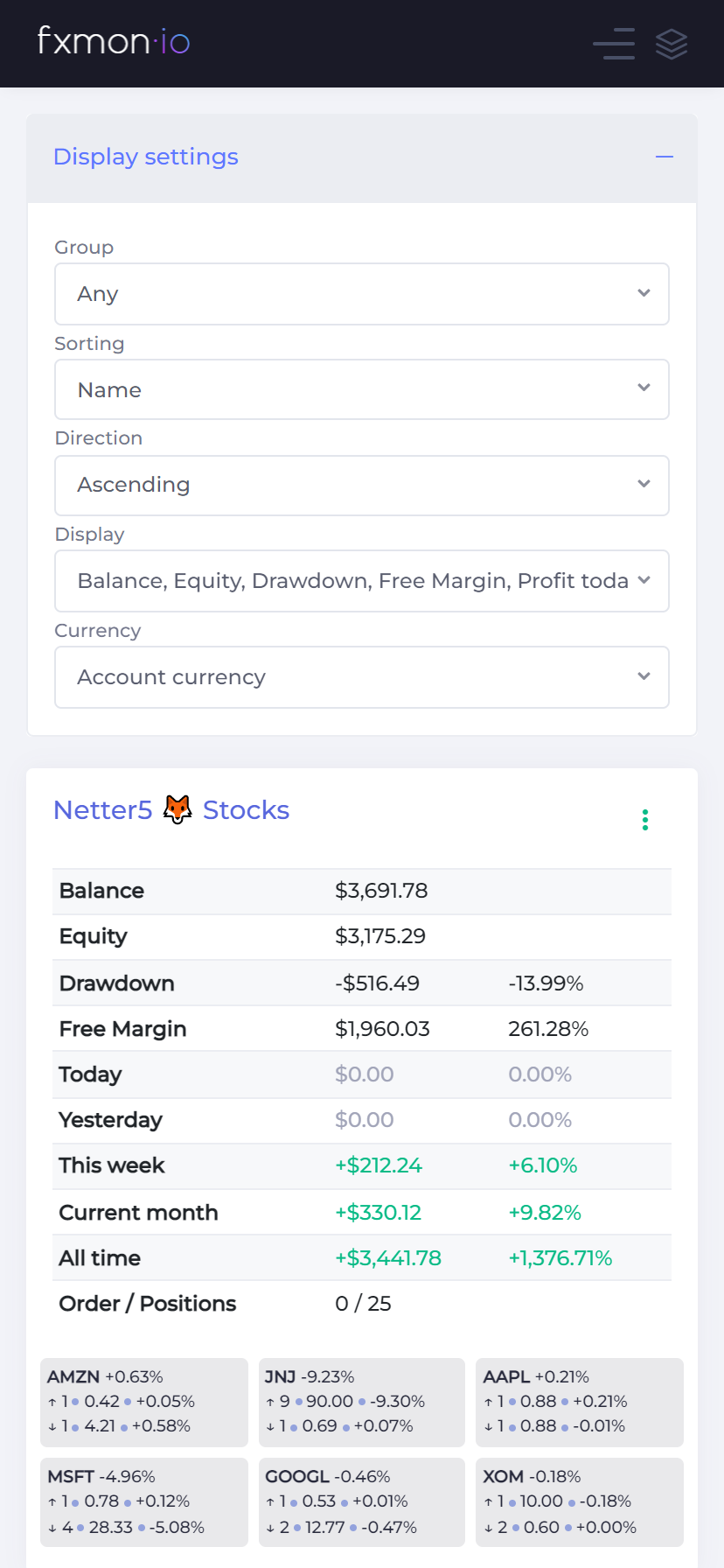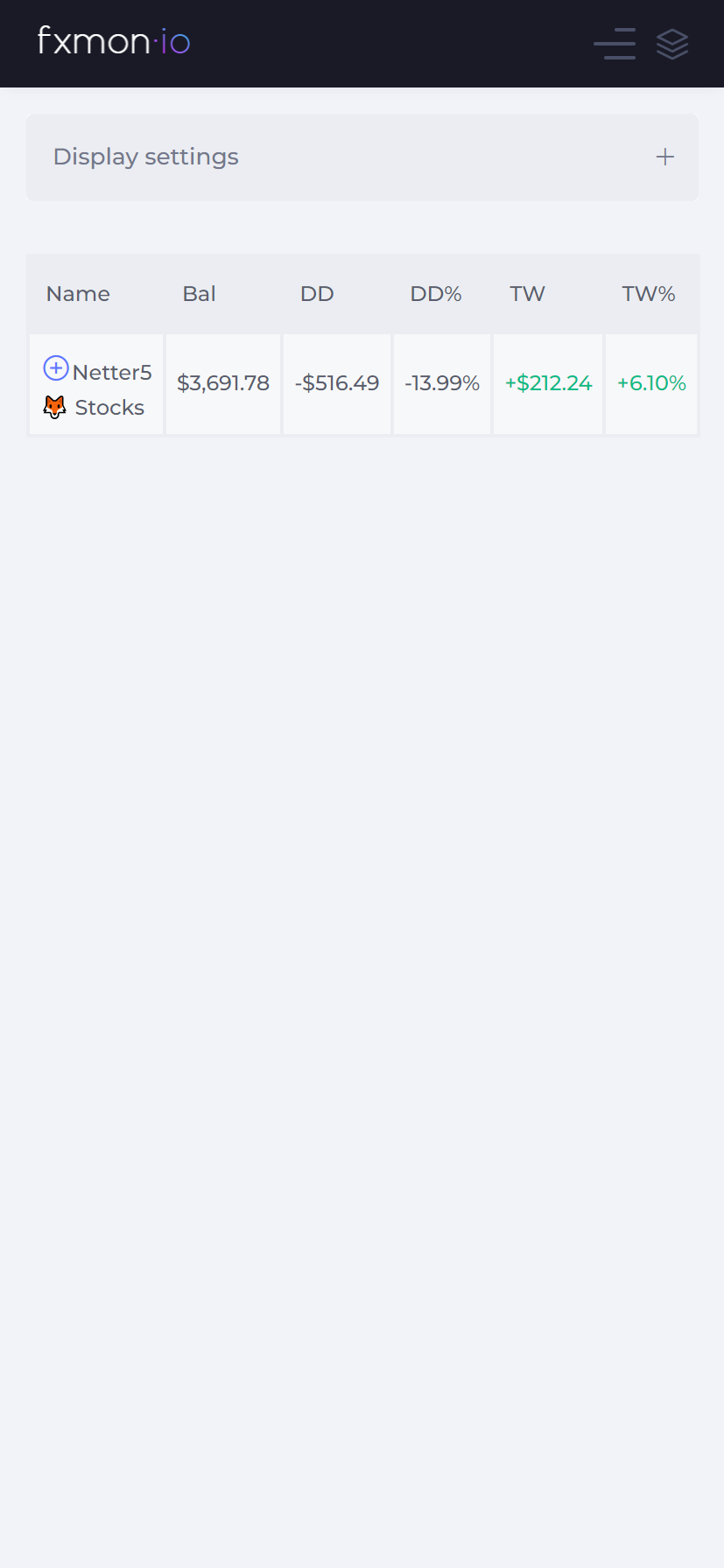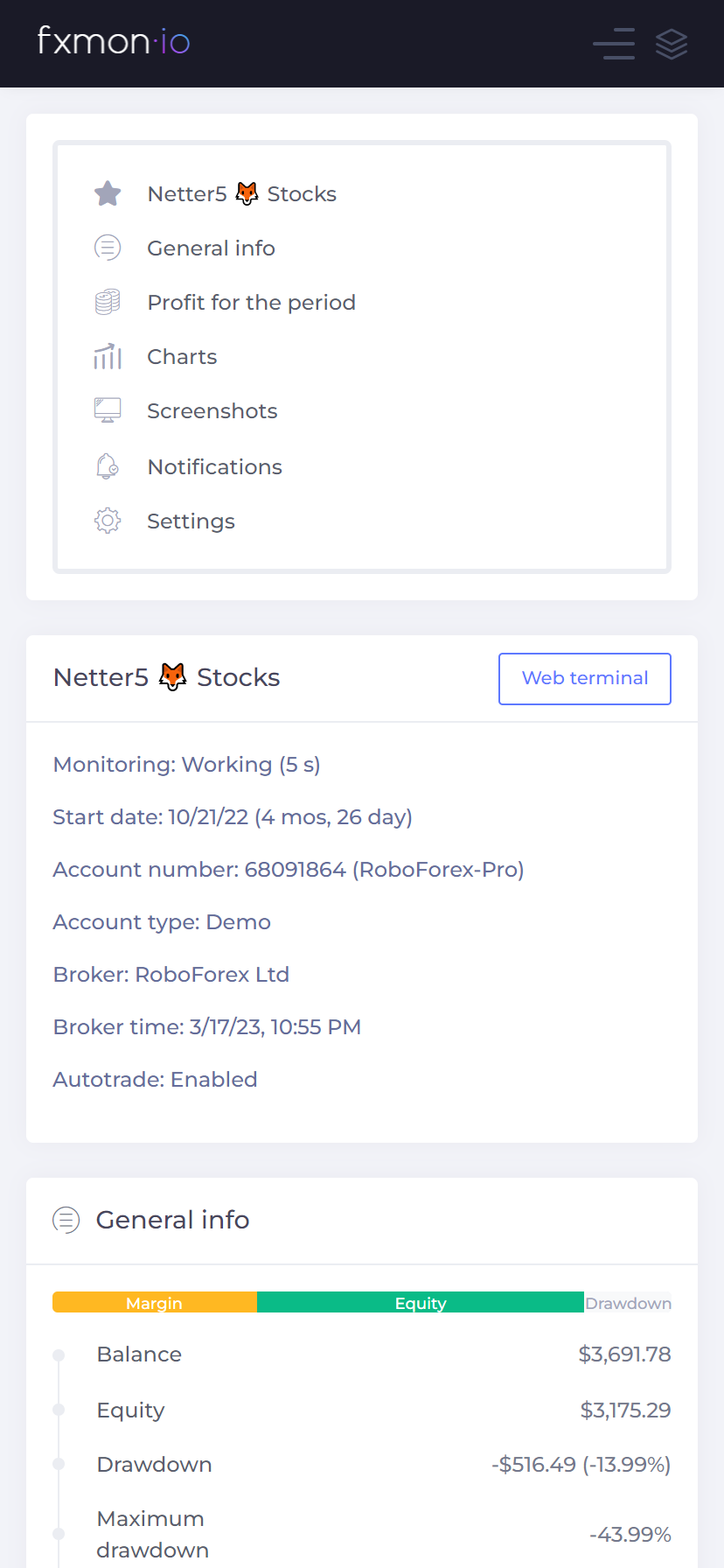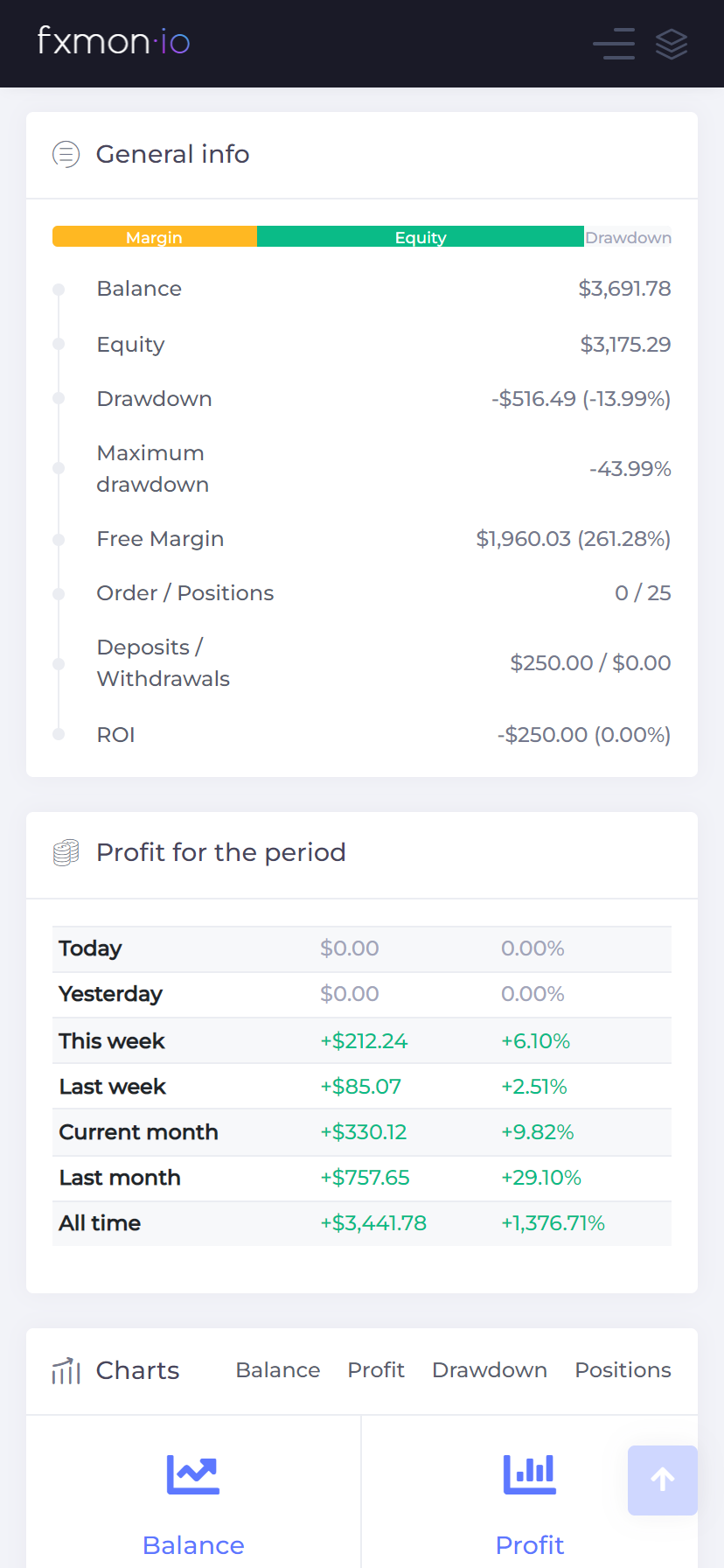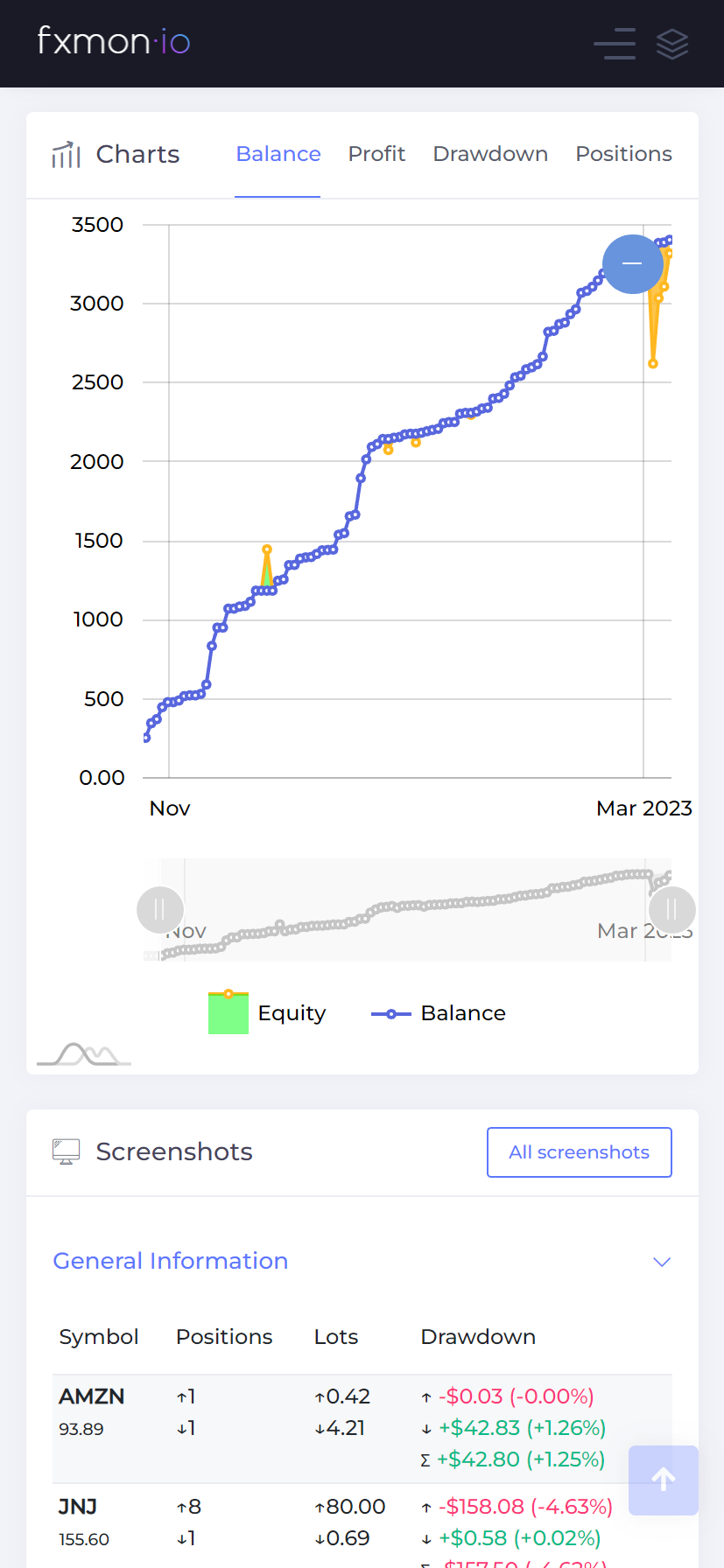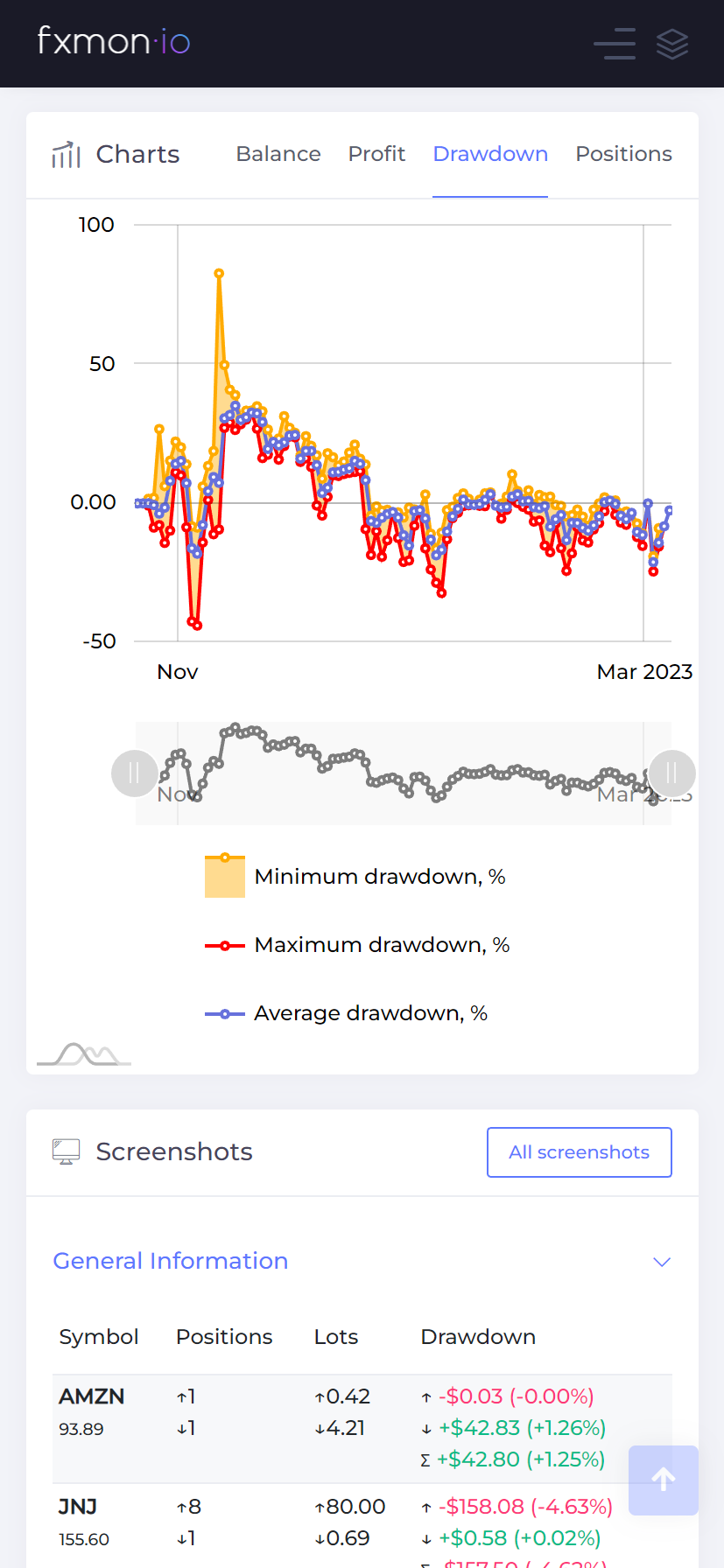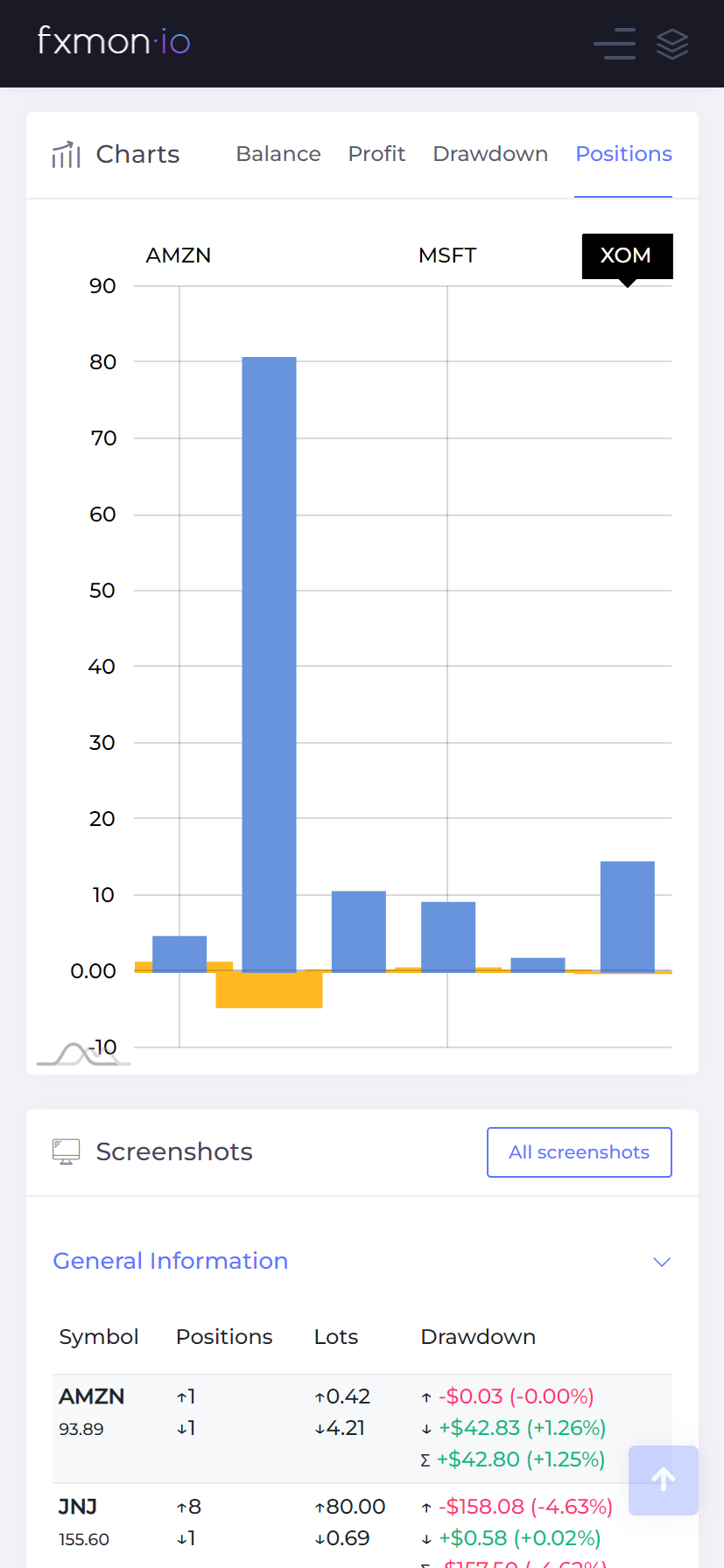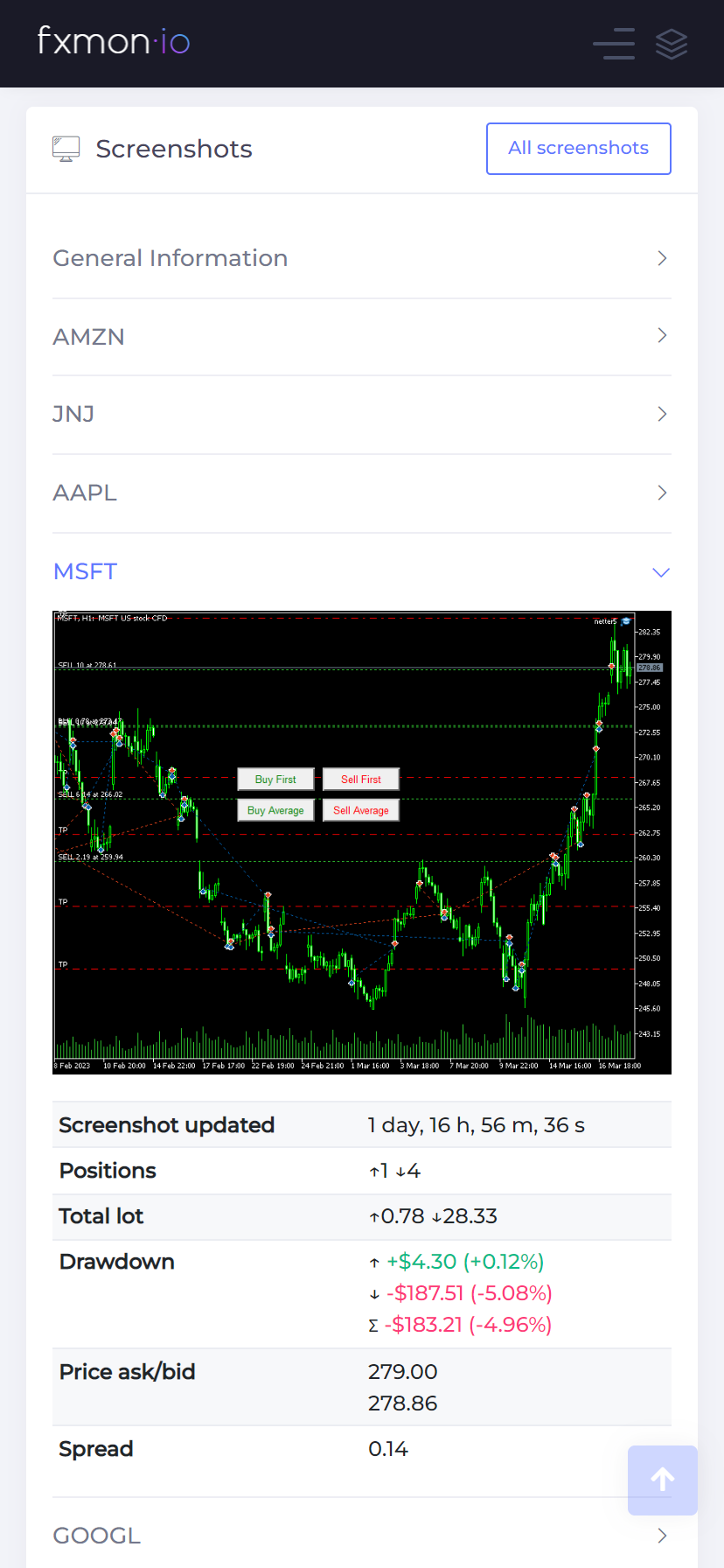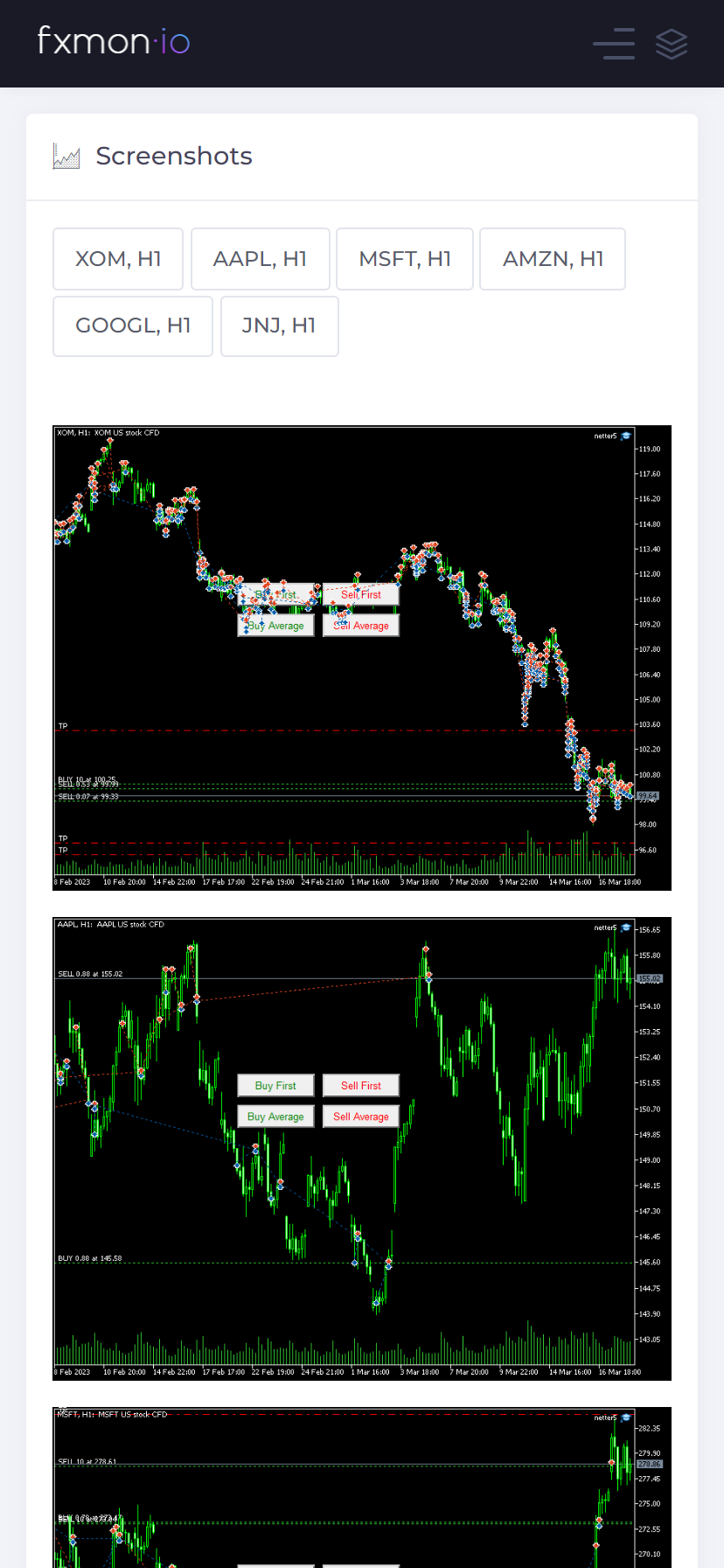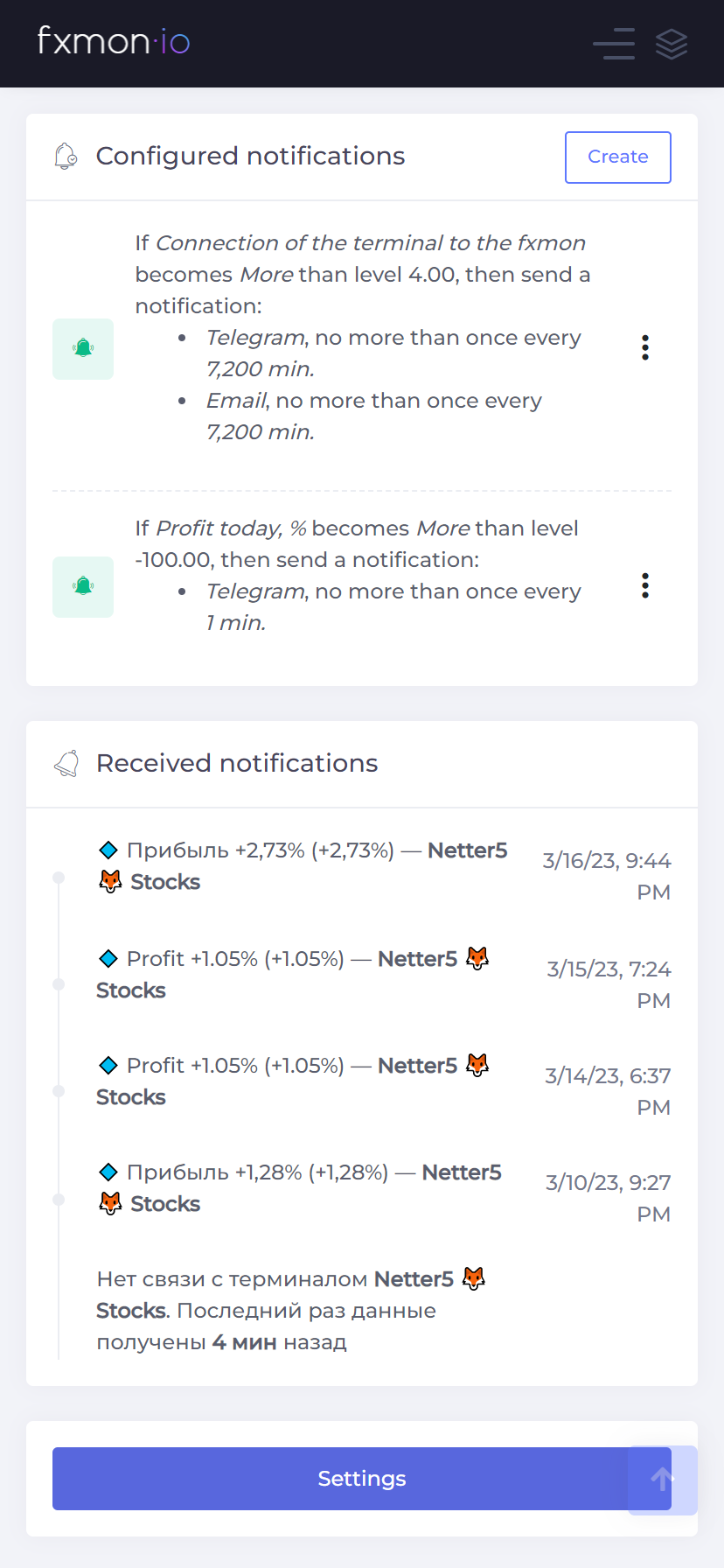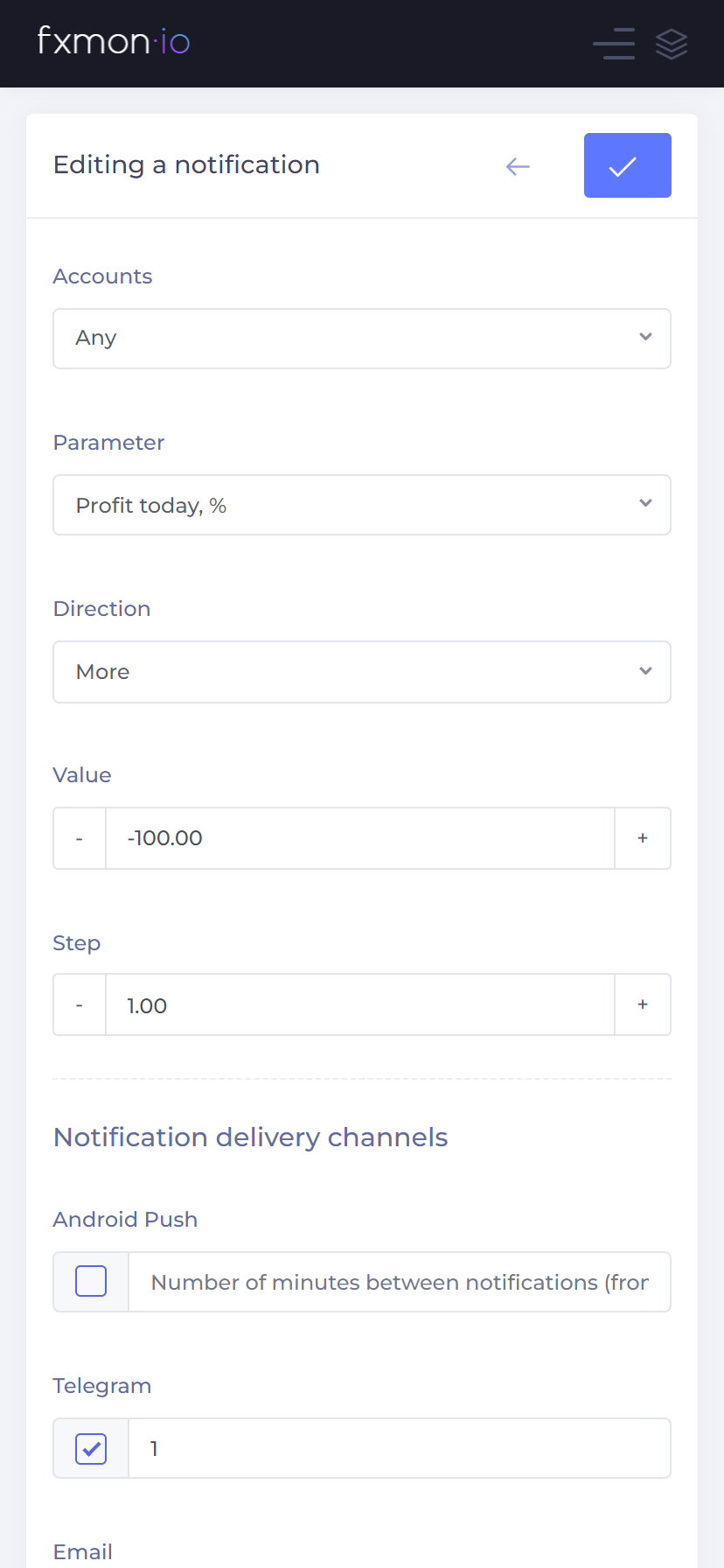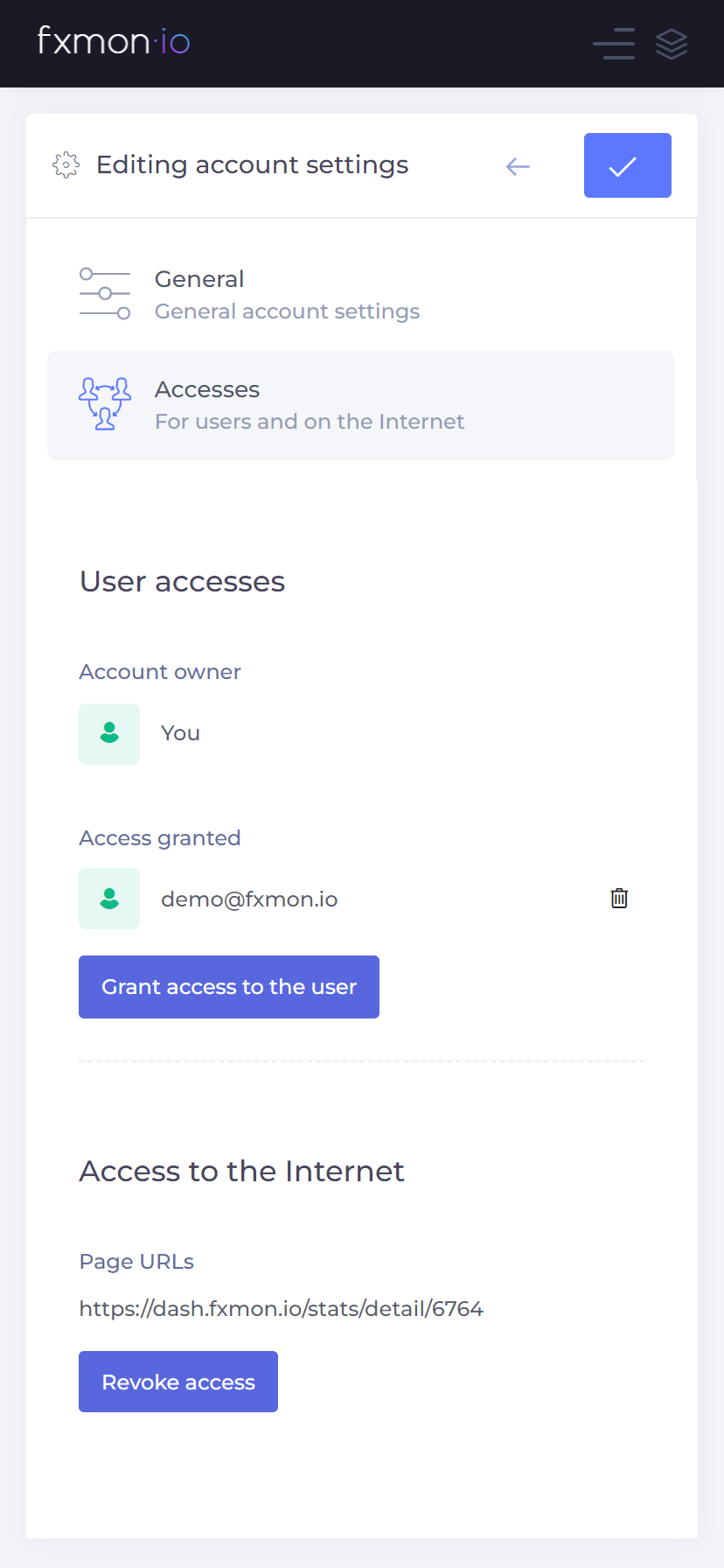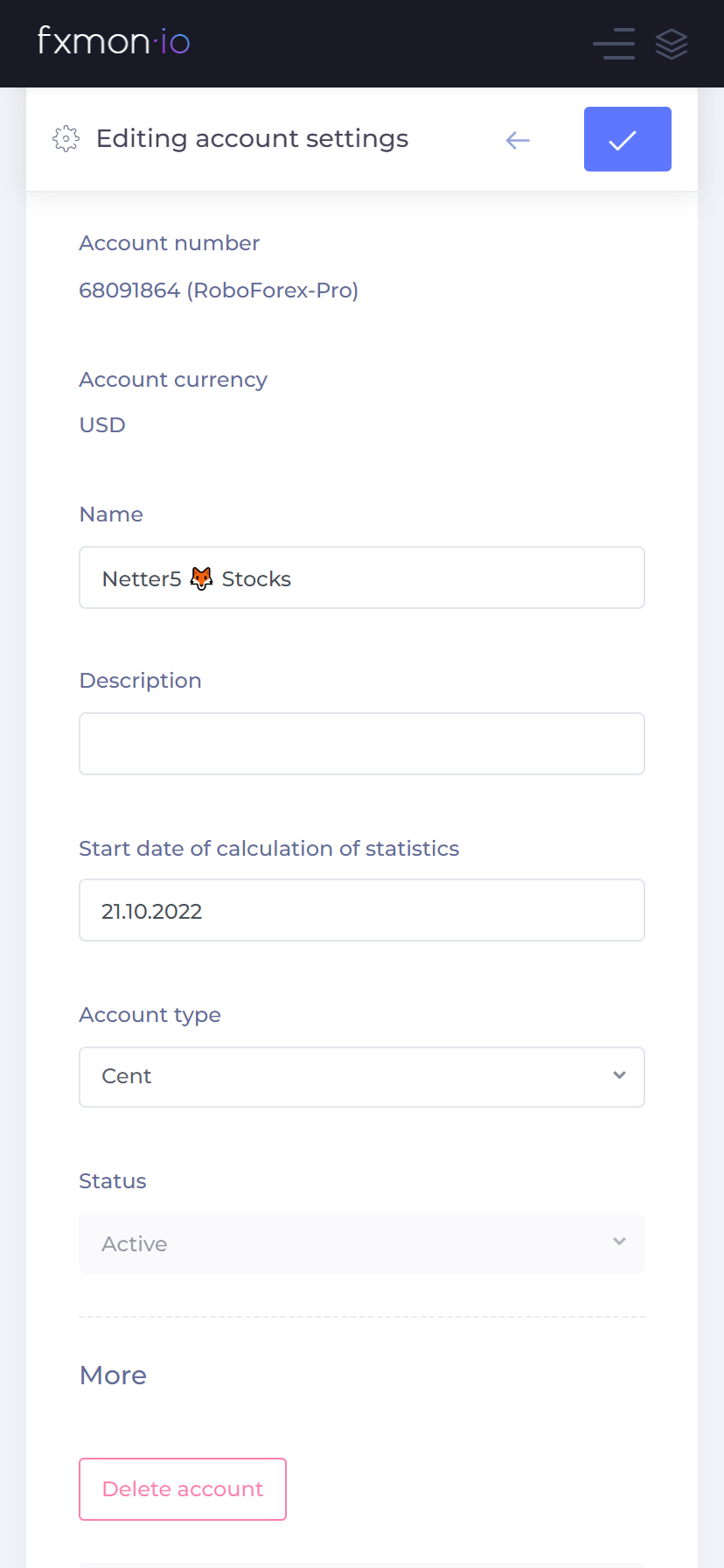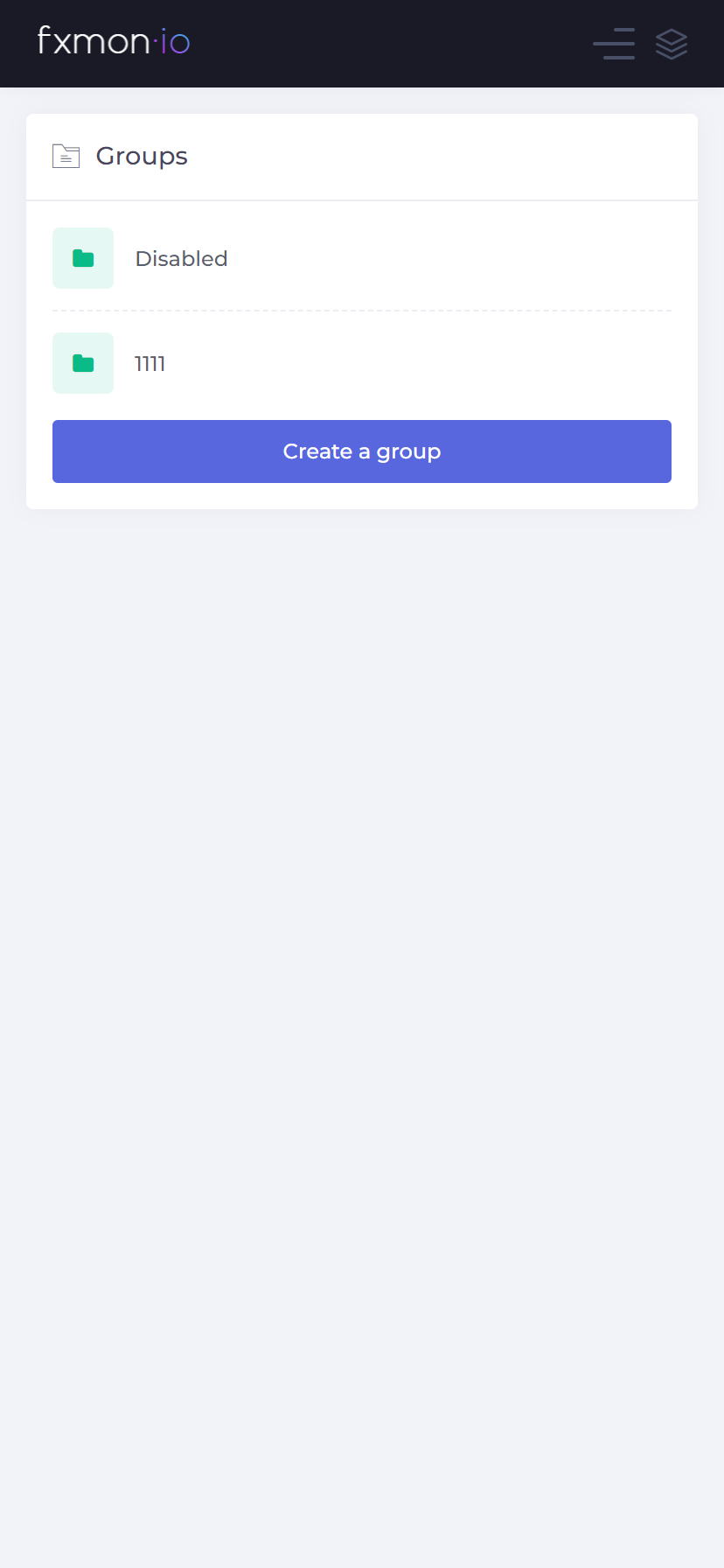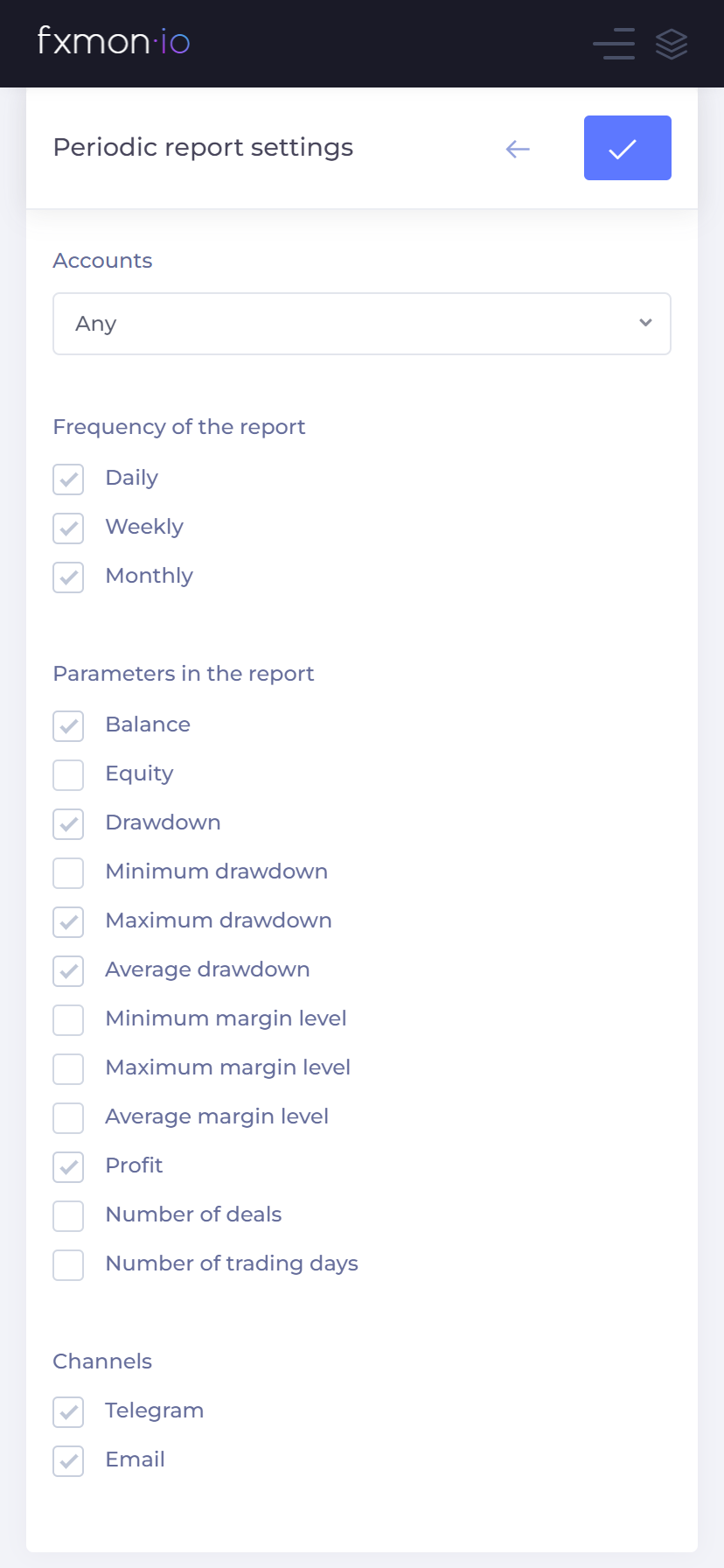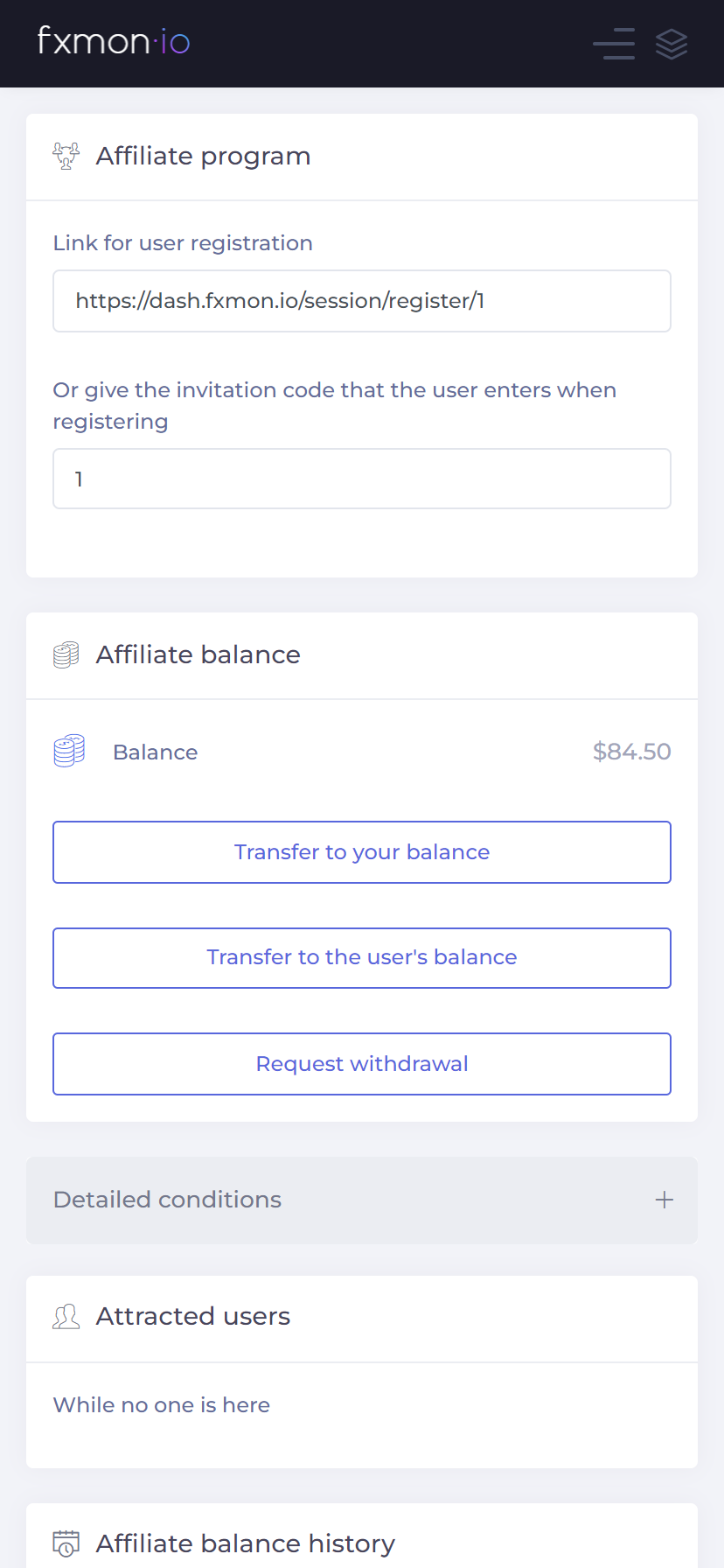 Price
We follow the "pay as you go" philosophy; you pay only for the amount you use
| | Free | Pro |
| --- | --- | --- |
| Number of accounts | 1 | ∞ |
| Price | Free | $1 per month per account |
| Frequency of data update 30 sec. | ✔️ | ✔️ |
| Frequency of screenshots update 1 min. | ✔️ | ✔️ |
| Creating and editing groups | ✔️ | ✔️ |
| View account groups and account details | ✔️ | ✔️ |
| Share the account to a user or on the Internet | ✔️ | ✔️ |
| Notifications | ✔️ | ✔️ |
| Periodic reports | ❌ | ✔️ |
| Affiliate Program | ✔️ | ✔️ |
| Tech Support | ✔️ | ✔️ |
Free
Limited functionality

Only one active account
Pro
Full functionality

You can increase and decrease the number of paid accounts
Answers to Frequently Asked Questions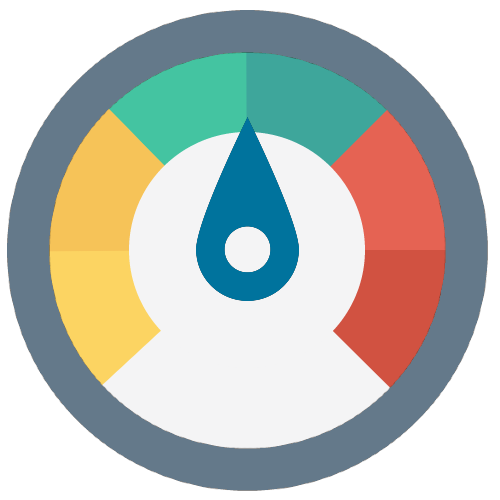 0
+
Active accounts on monitoring